Once Social Jazz autogenerates a post for you, you can edit it.
For each post you can edit: 
The image style
The captions and hashtags
Which platforms the post is delivered to
To edit a post, click the Edit button.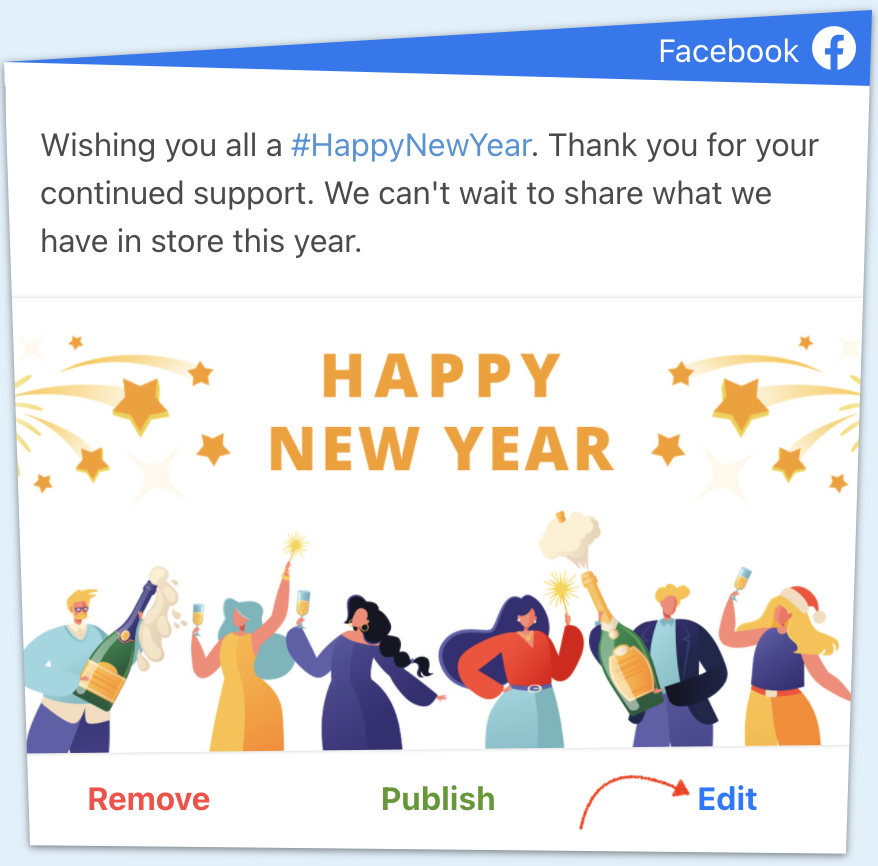 To edit the image stye for a post, click either arrow to cycle through the available images.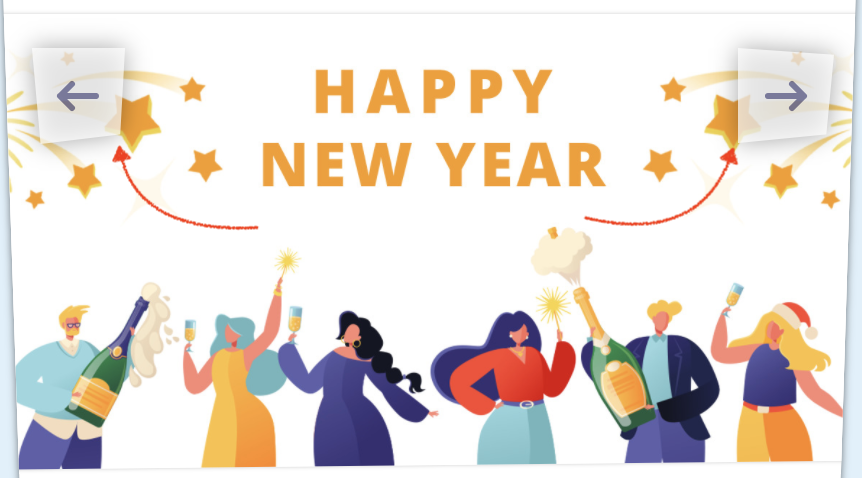 When you click Save, the image on screen will be the one used when the post is published.
For Facebook and Twitter you can choose No Image to create a text-only post. An image is required for Instagram.
If none of the images in the catalog meet your needs, you can add your own image.
To edit the caption and hashtags for a post, click in the caption text box to place your cursor in the current text, then make edits as desired.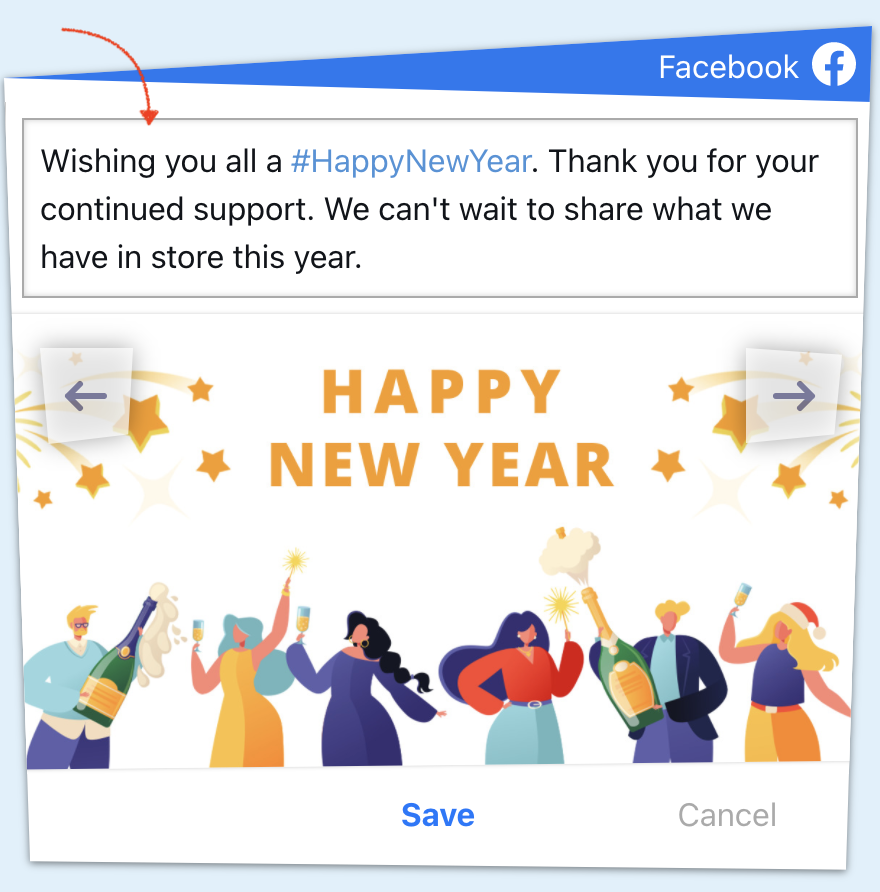 When you are satisfied with all your changes, click Save.
Clicking the remove button on a post will remove it from your calendar just for the platform in question. In this case, the Twitter version of the post would be removed.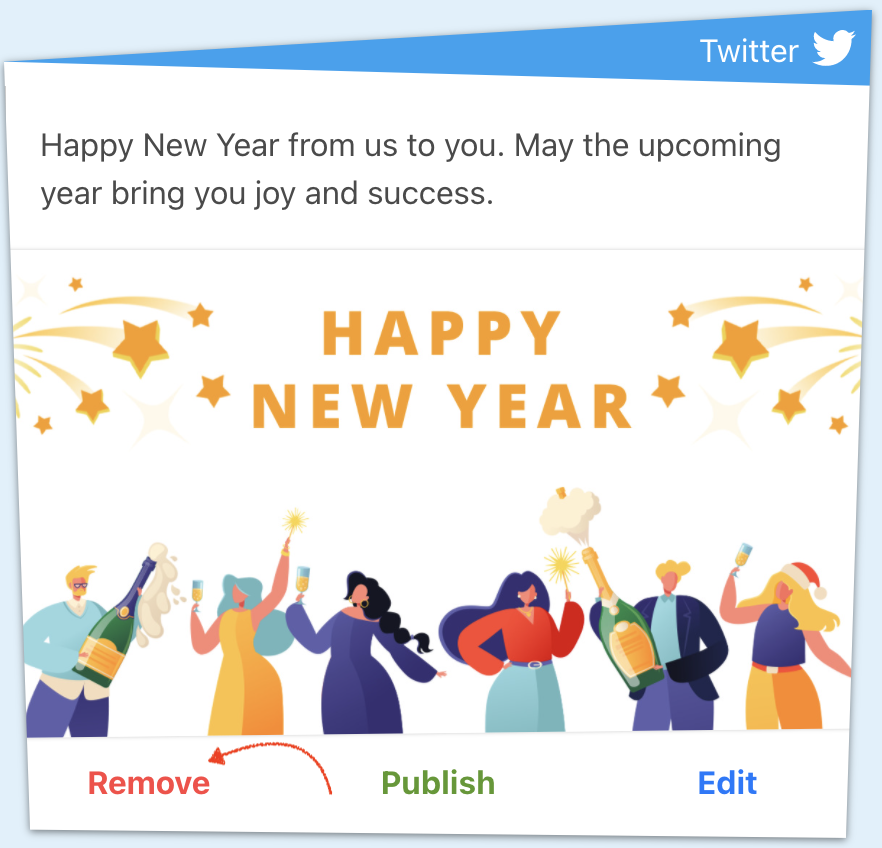 Clicking on a social media platform will add the post to your calendar for that platform.

If you want to remove a post from all platforms, click the toggle at the top post window.