Getting started with the Social Jazz app
There are three panels in the Social Jazz app, each with an important role to play in making your social media marketing amazing. 
The Calendar Panel - displays when your posts are planned, or were published, in a calendar format.
The Post Panel - Allows you to preview and edit your social media posts before publishing them. 
The Catalog Panel - provides a list of posts in the Social Jazz catalog and a search function.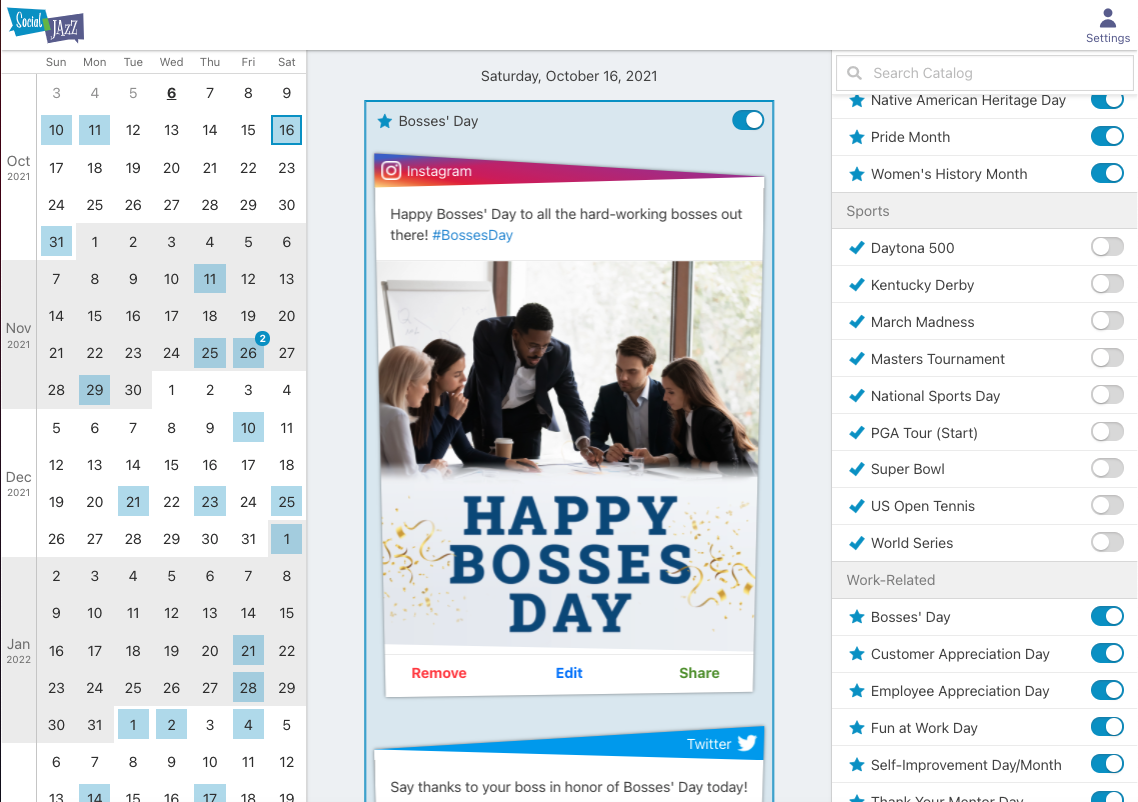 Where to Start
Once you've signed up for Social Jazz, your first step should be to fill out your social media calendar with posts relevant to your business. During the signup, if you selected one or more categories, you will already have some of your calendar filled out.
You will notice blue boxes appear in the Calendar Panel on the days you have chosen a post for.
Next, look for any content gaps in your calendar by looking for multiple days/weeks in a row without posts. Try to plan two posts per week as a general best practice. Click on any of the days within a content gap, and use the suggested content or Search the Catalog functions to find and add posts for that day.