Using your own photos or images in posts
If you wish to use your own photo or image in your post, you can In fact it's very easy.
Start by clicking Edit for the post you want to use your image for.
Next, click the arrows to cycle through the existing images until you come to the option that says Tap here to add an image.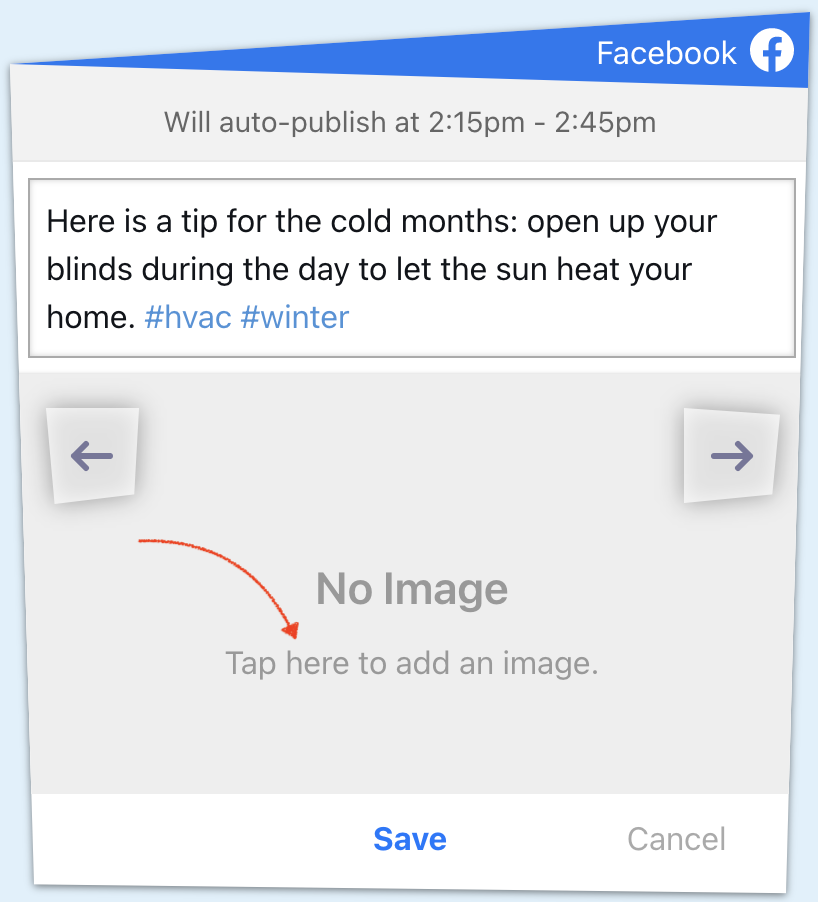 Click on the grey box in the image area. This will bring up a window on your screen that lets you choose an image from your computer to upload.
Find your image and upload.
Click Save.
That's it!